SERVICES
Ocean
International maritime shipments to and from the main Italian port terminals
The constant monitoring of the trend of the most important world markets turns in better quality and cost of services offered.
Boriani specializing in international shipments by sea, has strong partnerships with leading companies and professionals, our services can meet your every need, from and to the main Italian port terminals with any kind of performance and a full range of services seafarers, including Door-To-Door.
We manage the
complete supply chain in import-export
for any type of load it is conven-ship, taking care at the same time or individually operations port of
embarkation and disembarkation
, the
chartering maritime cargo in part or full
, or that it is in full containers
FCL
(FullContainerLoad) or partial
LCL
groupage service (LessContainerLoad) with departures several times a week for all primary destinations worldwide.
We are brokers and we have a presence through an extensive network of agents and their local representatives in all major Italian ports.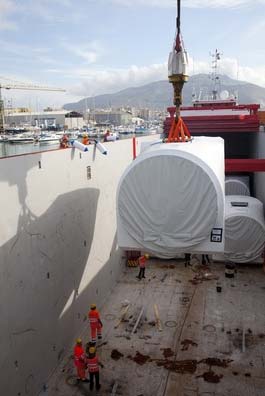 Boriani offers know-how with a thirty-year conventional loads in the complete management of logistics flows for all dry cargo and bulk, dealing with all stages, from the operations of embarking or disembarking, transfer to the port and special handling, curing where required rent a vessel suitable for the type of load, to the management of the storage and distribution of domestic or foreign, including customs operations and problem solving. A 360 ° service to the full satisfaction of the customer.
Our services in this area include:
Loading/Unloading operations
Chartering and brokerage maritime in part
or full cargo for conventional vessels
Departures to/from the major Italian ports
International Forwarding door-to-door
Managing storage in covered warehouses and yards
Port logistics inbound/outbound
National and International Distribution Logistics
Maritime transport with special lifting by heavy-lift vessels
Project cargo logistics for loads Oversized or Overweight
Cargo transport goods classified IMO (Hazardous)
Packaging bulk products
Carrying out customs formalities for import-export
Insurance assistance
Follow Up and Customer Service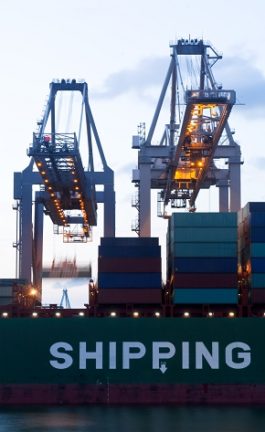 Shipments of full containers FCL "Full Container Load" for customers who have sufficient availability of goods to be shipped and those who do not have a sufficient volume can use the service LCL "Less Than Container Load" or they may consolidate in the shortest time possible their merchandise with that of other customers, and ensure a more convenient rate only for freight.
The service offers Boriani sea extends to the transport in refrigerated containers, dangerous goods and out of gauge providing all the necessary support to facilitate shipping and customs bureaucracy.
Our services for FCL and LCL shipments include:
Departures Worldwide
FCL (Full Container Load)
LCL (Less Container Load)
Cross-booking shipments to foreign countries
Filling / emptying containers in specialty stores or at the jobsite customer
Special Equipment for Heavy Transport, Oversized, Dangerous goods or refeer
Managing storage in warehouses and yards
Distribution logistics domestic or foreign
Handling and transfer containers from / to the main Italian and European ports
Intermodal connections between ports and hubs
Carrying out customs formalities for import-export
Insurance assistance
Follow Up and Customer Service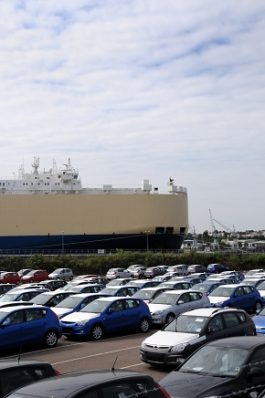 We take care of the main Italian ports shipments of all types of rolling freight, passenger cars and trailers, agricultural machinery from excavators, and our vocation for shipping also expresses itself in this area.
The services that we offer in this context are the following:
Embarkation / disembarkation
Maritime Chartering in part or full cargo Ro-Ro
Departures from the main Italian ports
Managing storage in covered warehouses or yards structured
Port logistics inbound / outbound
Distribution logistics domestic or foreign
Carrying out customs formalities for import-export
Insurance assistance
Follow Up and Customer Sevice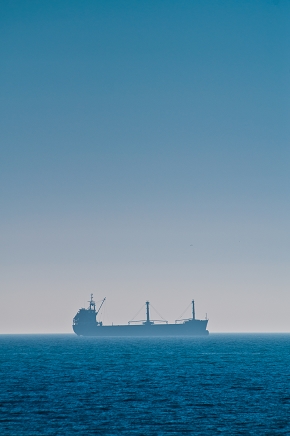 One of the Business Units historical Boriani is to offer services of chartering river and sea in part or full cargo of conventional vessels and river barges for dry cargo in packages or in bulk through close collaboration with leading carriers and international shipping.
The market of interest is both the export of finished products and that of semi-finished imports involving the main Mediterranean countries, Africa and Asia.
The business that we offer is a complete package that allows the customer to cover with a single transaction and a single operator the full logistical gap in export-import shipment.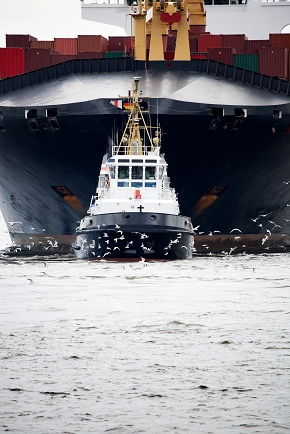 Boriani founded as a shipping agency in Italian ports behind an experience of over 30 years in the industry.
The long experience in the service sector agency with the specific product knowledge allows our department to indulge with care and professionalism, all the services required by Owners and Captains using to carry out its activities in the port of its own staff and the cooperation of a network of agents partner of twenty years experience in all Italian ports.
The agency manages all operations relating to the loading and unloading of chemicals and spare parts, changes in crew of seamen and outside the EU, bunkering, customs clearance and many ancillary services.